Hurkmans Transport BV is a reliable link between suppliers and customers. Besides transporting goods we also provide various value adding services such as storage, transhipment and handling of silo, bulk and palletised goods.
Through the provision of value added logistics services, we can help you to setup your logistics efficiently. We offer the following value added logistics services a.o:
• Just-In-Time Deliveries
• Storage and handling of goods such as sand, salt, lime, fly ash, limestone powder and cement
• Rental of silos on site for example, cement or limestone powder
• Order handling
In all logistics services, you can count on our expertise and commitment.
Just In Time Deliveries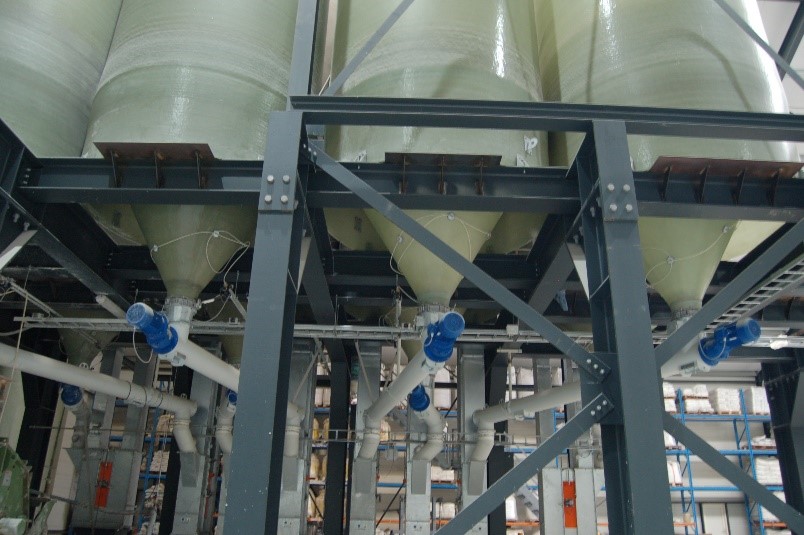 We strive for optimal coordination between the customer's production process. We understand that timely deliveries are important for our customers. Our fleet is located near our silo park which allows us to load and ship goods rapidly. For example if you have a rush order!
Increase order quantity
Reloading cargoes to match the different national maximum pay loads reduces road transport and customer deliveries. For example: A Dutch customer consumes 140 tons of German cement per week. This amounts to five German loads. By reserving a silo for the customer as intermediate storage, we can reload the 140 tonnes over four Dutch loads. In this way we can reduce the number of deliveries and customer disruptions by 20% whilst reducing road kilometres.
Logistics Centre
Our 2400sqm warehouse located in Someren is used for:
• Storage of pallets and big bags
• Transhipment of big bags to silo and vice versa
• Blending of different bulk products
• Silo storage in our silo park, consisting of 12 silo's with a total capacity of 800 tons.
Blending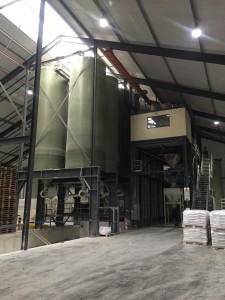 Customers have specific product requirements that are not available on the market as standard products. By blending product to customer specification, the customer only requires 1 storage silo to feed his production where the quality of the blend is guaranteed by us. This also reduces the number of orders and delivery disruptions for the customer.
Deposit of sand and gravel in Venlo
Through a partnership with a storage depot near the German border, efficiency of sand and gravel transport is optimized by reloading to the maximum allowed weight in the Netherlands. This results in fewer transport movements so that the customers experience fewer disruptions whilst road kilometres are reduced.
Silos on location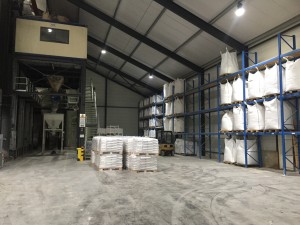 We let out and silos at the customer's location. In this way, we can arrange transportation from the factory to the mixer of the customer so that the customer faces lower investments in storage silo's and can focus on his production instead.
Other services
For several clients we take care of order handling so that the ordering process is as quick and efficient as possible. Through this service, our clients save on administrative costs. The short communication lines between the customer and consumer ensure proper alignment of desired delivery times. Our transport management system enables us to provide the client with all relevant information for his invoicing process right after the shipment has been delivered.
Do you have questions about our logistics services? Please fill in the form on this website, call us or email us. We will contact you soon.